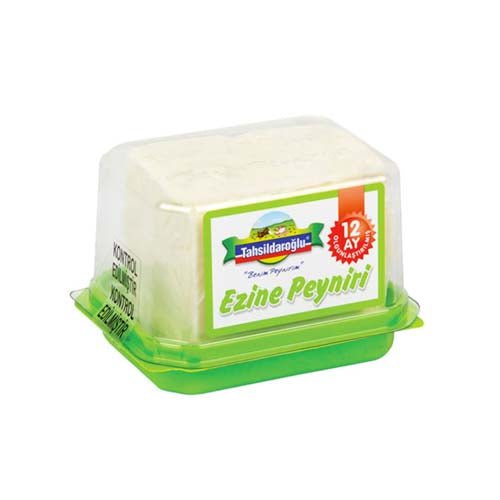 Tahsildaroglu Ezine Sheep 350gr
Original price
$7.19
-
Original price
$7.19
T.Oglu Ezine Sheep 350gr
Looking for a rich, creamy cheese with a distinctive flavor? Look no further than Tahsildaroglu Ezine Sheep Cheese! Made from the highest quality sheep's milk, this cheese is aged to perfection, allowing the flavors to develop and intensify over time.
With its crumbly texture and tangy, slightly salty taste, Tahsildaroglu Ezine Sheep Cheese is the perfect addition to any cheese plate or recipe. Enjoy it on its own, paired with crackers and fruit, or use it to add depth and flavor to your favorite dishes.
Whether you're a cheese lover or simply looking for a new taste sensation, Tahsildaroglu Ezine Sheep Cheese is sure to delight your taste buds. Try it today and discover the rich, complex flavors of this classic cheese!