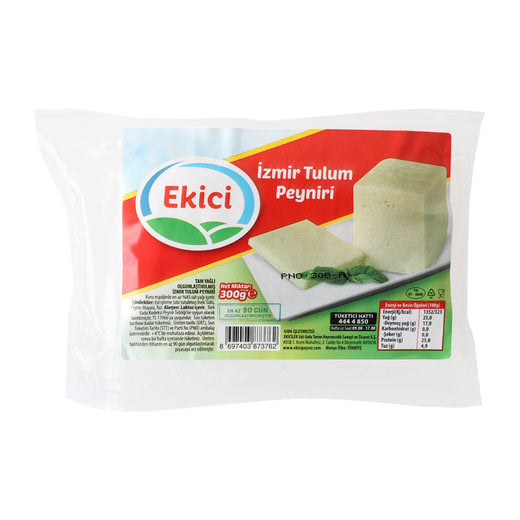 Ekici Izmir Tulum 300gr
Original price
$8.69
-
Original price
$8.69
Ekici Izmir Tulum 300gr
Looking for a delicious and authentic cheese that will transport you to the heart of Turkey? Look no further than Ekici Izmir Tulum Cheese!
Made with only the highest quality ingredients and traditional techniques, this 300g block of cheese is bursting with flavor and sure to satisfy even the most discerning cheese connoisseur.
Crafted from the milk of local Turkish goats, Ekici Izmir Tulum Cheese is aged to perfection, resulting in a rich and tangy taste that pairs perfectly with crackers, bread, or even fruit. Whether you're hosting a dinner party or looking for a tasty snack, this cheese is sure to impress.
So why wait? Order your Ekici Izmir Tulum Cheese today and experience the authentic taste of Turkey in every bite. With its rich flavor and perfect texture, this cheese is sure to become a staple in your kitchen for years to come.