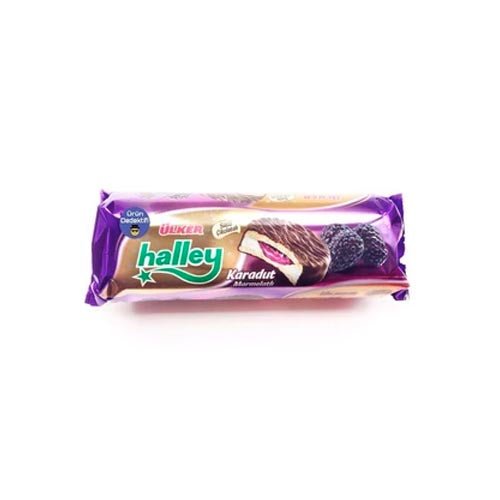 Ulker Halley Berry 236gr
Original price
$3.39
-
Original price
$3.39
Ulker Halley Berry 236gr
Ulker Halley Berry is a delicious and crunchy snack that everyone will enjoy. Made with high-quality ingredients, this snack is perfect for any occasion. Each pack of Ulker Halley Berry contains 236g of crispy biscuits that are filled with a delicious cream. The unique flavor and texture of the biscuit make it a favorite among snack lovers of all ages.
The Halley Berry biscuit is made with premium quality wheat flour, sugar, vegetable oil, and milk powder. The cream filling is made with high-quality ingredients, including milk, sugar, and natural flavors. This combination of ingredients gives the biscuit its distinctive taste and texture.
Ulker Halley Berry biscuits are perfect for a quick snack or as a dessert after a meal. They are also great for sharing with friends and family, making them a perfect addition to any gathering. Whether you are looking for a tasty snack or a sweet treat, Ulker Halley Berry biscuits are sure to satisfy your cravings.