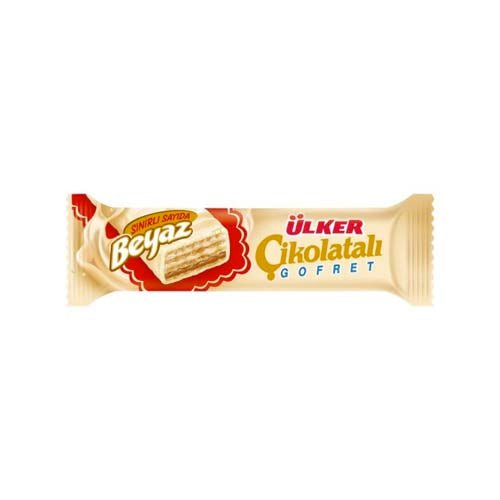 Ulker White Choco Wafer 35gr
Original price
$0.69
-
Original price
$0.69
Ulker White Choco Wafer 35gr
Indulge in the delightful taste of Ulker White Choco Wafer, a sweet treat that combines the creaminess of white chocolate with the crunchiness of wafer. This 35-gram snack is perfect for those who love to satisfy their sweet tooth on the go.
Ulker White Choco Wafer is made with high-quality ingredients, ensuring that every bite is full of flavor. The crispy wafer layers are sandwiched with a luscious white chocolate cream, creating a heavenly texture and taste.
Whether you're at home, at work, or on a road trip, Ulker White Choco Wafer is the perfect snack to indulge in any time of the day. Add it to your lunchbox, backpack, or purse for a quick and tasty snack that will keep you energized throughout the day.
Experience the perfect blend of sweetness and crunchiness with Ulker White Choco Wafer, and enjoy a delicious snack that's sure to satisfy your cravings.