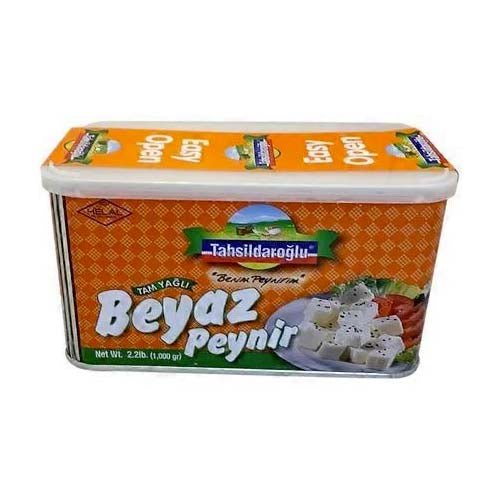 Tahsildaroglu White Cheese 1kg
Sold out
Original price
$13.99
-
Original price
$13.99
T.Oglu White Cheese 1kg
Looking for the perfect addition to your breakfast, lunch, or dinner? Tahsildaroglu White Cheese is a creamy and delicious choice that will surely satisfy your taste buds. Made from high-quality cow's milk, this 1kg cheese is perfect for spreading on bread or using in various recipes.
Tahsildaroglu White Cheese has a smooth and mild taste that goes well with any dish. Whether you're making a sandwich, a salad, or a baked dish, this cheese will add a delightful flavor to your meals. Plus, it's a great source of protein and calcium, making it a nutritious addition to your diet.
This 1kg pack of Tahsildaroglu White Cheese is perfect for families or for those who love to entertain. Its creamy texture and delicate taste make it a versatile ingredient in any dish. So, if you want to add a touch of creaminess and flavor to your meals, try Tahsildaroglu White Cheese today!