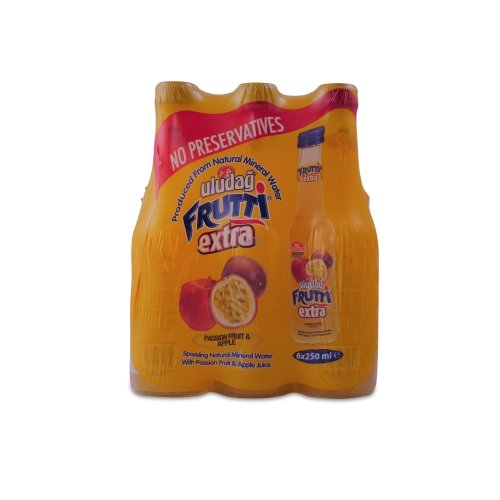 FRUTTI EXTRA PASSION FR. 6X250
Original price
$6.99
-
Original price
$6.99
Uludag Frutti Extra Passion Fruit is a delicious and refreshing fruit drink that is perfect for any occasion. Made with high-quality passion fruit juice, this beverage is bursting with flavor and is sure to quench your thirst on a hot day. Each pack contains six 250ml bottles, making it easy to share with friends and family.
This passion fruit drink is a great source of vitamin C, which helps to support your immune system and keep you healthy. It is also free from artificial flavors and preservatives, making it a natural and healthy choice.
Whether you're looking for a tasty drink to enjoy on the go or want to serve a refreshing beverage at your next party, Uludag Frutti Extra Passion Fruit is the perfect choice. With its delicious flavor and convenient packaging, it is sure to become a favorite among adults and kids alike.