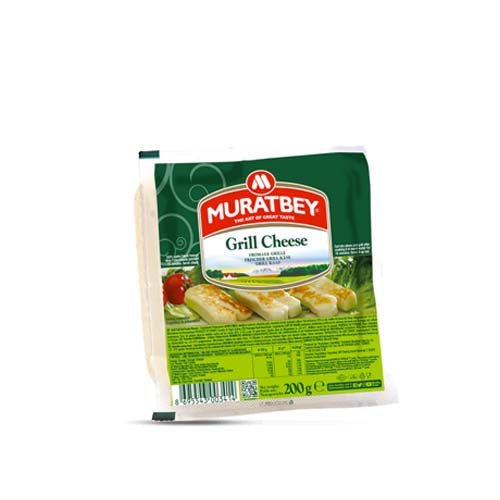 Muratbey Grill Cheese 200gr
Original price
$5.79
-
Original price
$5.79
Muratbey Grill Cheese 200gr
If you're a cheese lover, you won't want to miss out on the delicious flavor and texture of Muratbey Grill Cheese 200gr! Made from high-quality ingredients and expertly crafted using traditional methods, this cheese is perfect for grilling, pan-frying, or just snacking on.
Muratbey Grill Cheese is a type of semi-hard cheese that is perfect for melting and grilling. It has a rich, nutty flavor and a firm texture that holds up well to heat. It's perfect for adding to sandwiches, burgers, or just enjoying on its own as a tasty snack.
Made from the highest quality ingredients, Muratbey Grill Cheese 200gr is rich in protein and calcium, making it a great choice for anyone looking to maintain a healthy diet. It is also free from artificial flavors or preservatives, so you can feel good about indulging in this delicious cheese.
So why wait? Add a delicious and nutritious touch to your favorite recipes with Muratbey Grill Cheese 200gr today! Whether you're grilling up a tasty sandwich, enjoying it as a snack, or using it in your favorite recipe, you won't be disappointed by the rich flavor and texture of this delicious cheese.