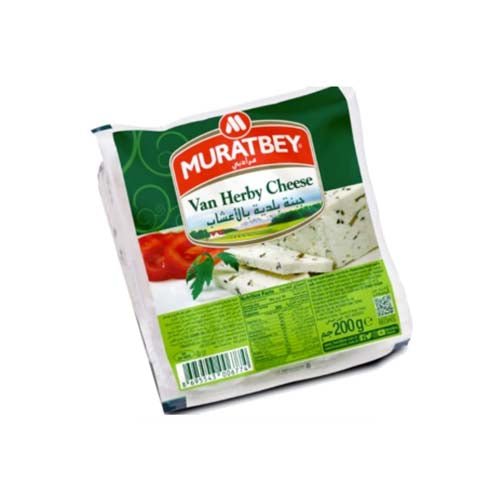 Muratbey Van Herby Cheese 200gr
Original price
$4.79
-
Original price
$4.79
Discover the bold and aromatic flavors of Muratbey Van Herby Cheese. This 200-gram cheese is a standout product, thanks to its unique taste and texture.
Muratbey Van Herby Cheese is made using traditional methods and high-quality ingredients, resulting in a product that's both delicious and nutritious. This cheese has a tangy and savory flavor, infused with herbs that give it a unique and delicious aroma.
One of the standout features of Muratbey Van Herby Cheese is its crumbly texture. This makes it perfect for crumbling on top of salads, pizzas, or even as a topping for your favorite soup.
In addition to its great taste and texture, Muratbey Van Herby Cheese is also a good source of protein and calcium. Made with all-natural ingredients and no additives or preservatives, you can feel good about incorporating this cheese into your diet.