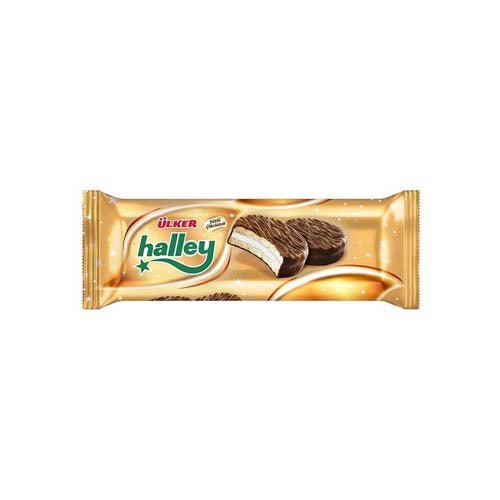 Ulker Halley Mini 66gr
Original price
$1.39
-
Original price
$1.39
Ulker Halley Mini 66gr
Ulker Halley Mini is a delicious treat that everyone loves. These bite-sized biscuits are perfect for satisfying your sweet cravings on the go. With its unique blend of crumbly biscuit and creamy marshmallow, Halley Mini offers a delightful combination of textures and flavors that you won't be able to resist.
Each pack of Ulker Halley Mini contains 10 individual servings, making it a great snack for sharing with friends and family. These mini biscuits are perfect for packing in your lunchbox, taking on a road trip, or enjoying as an after-dinner treat.
Made with high-quality ingredients and no artificial preservatives, Ulker Halley Mini is a tasty and wholesome snack that you can feel good about. So why wait? Try Ulker Halley Mini today and experience the delicious taste of this classic Turkish treat.