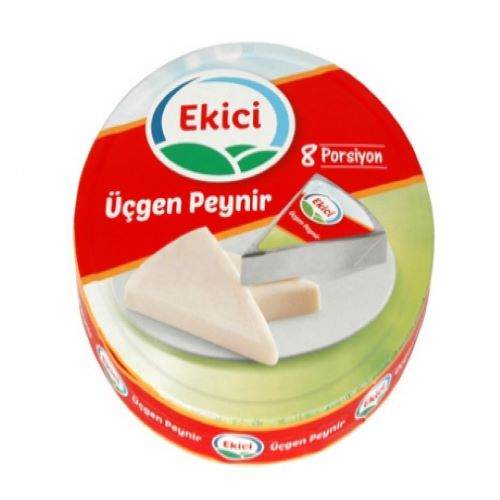 Ekici Triangle Cheese 100gr
Original price
$2.49
-
Original price
$2.49
Ekici Triangle Cheese 100gr
Ekici Triangle Cheese is a delicious and creamy Turkish cheese that is made from high-quality, all-natural ingredients. With its unique triangular shape and rich flavor, it's the perfect ingredient for adding a touch of elegance to your meals.
The 100gr size of Ekici Triangle Cheese ensures that you have enough cheese to add a rich and flavorful taste to your meals, making it a cost-effective and practical choice for your kitchen. Its superior quality and authentic taste make it a popular choice among Turkish cheese lovers.
Ekici Triangle Cheese is a versatile ingredient that can be used in a variety of dishes, including salads, sandwiches, and pasta dishes. Its creamy texture ensures that it blends perfectly with other ingredients, adding a delicious and rich flavor to your meals.
Ekici Triangle Cheese is made from all-natural ingredients, making it a healthy and nutritious option for your diet. It's rich in protein, calcium, and essential vitamins and minerals, making it a perfect choice for those who want to maintain a healthy lifestyle.
With its authentic taste and superior quality, Ekici Triangle Cheese is a must-have ingredient in any Turkish kitchen. Whether you're an experienced chef or a novice cook, you can create delicious and healthy meals with Ekici Triangle Cheese. So why wait? Try Ekici Triangle Cheese today and experience the authentic taste of Turkish cuisine!