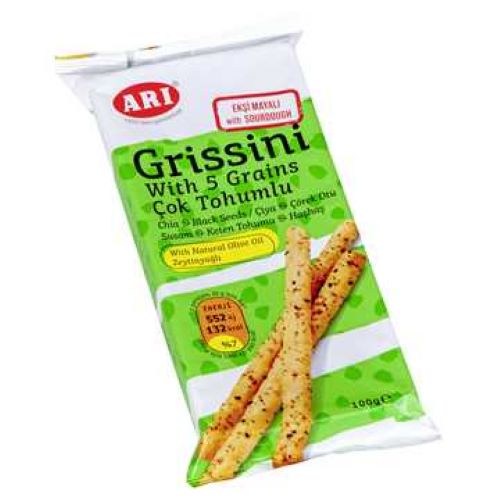 Ari 5 Grains Grissini 100gr
Original price
$2.49
-
Original price
$2.49
Ari 5 Grains Grissini 100gr
Looking for a crunchy and wholesome snack to enjoy on-the-go? Look no further than Ari 5 Grains Grissini! Our 100g package of artisanal grissini is made with a carefully crafted blend of 5 whole grains, including wheat, barley, oats, rye, and spelt, for a deliciously nutty and satisfying crunch.
These hand-rolled breadsticks are the perfect accompaniment to any meal or as a standalone snack. Plus, with no artificial colors, flavors, or preservatives, you can feel good about indulging in this tasty treat.
Ari 5 Grains Grissini is also a great option for those with dietary restrictions, as it is vegan-friendly and made without any animal products or byproducts. Plus, with its convenient and portable packaging, you can take Ari 5 Grains Grissini with you wherever you go.
So why settle for a bland and boring snack when you can indulge in the wholesome goodness of Ari 5 Grains Grissini? Try it today and experience the delicious taste and satisfying crunch for yourself!