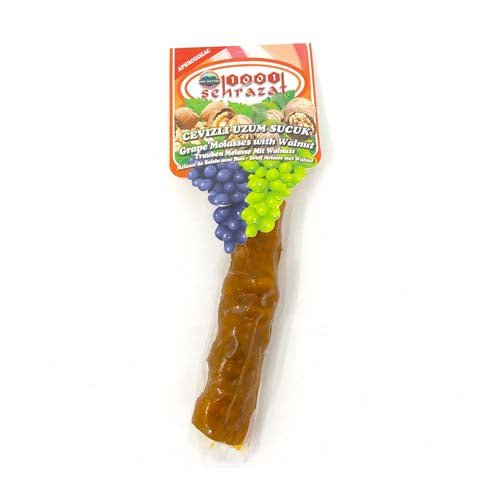 SEHRAZAT GRAPE SOUJUK 100GR
Original price
$1.39
-
Original price
$1.39
SEHRAZAT GRAPE SOUJUK 100GR
Indulge in the delicious and unique flavor of SEHRAZAT Grape Soujuk 100gr, the perfect choice for anyone who loves the rich and savory taste of premium quality beef combined with the sweetness of grapes.
Made with high-quality ingredients and traditional methods, SEHRAZAT Grape Soujuk 100gr is a delicious and unique treat that is perfect for snacking, sharing with friends and family, or adding to your favorite recipes.
Each bite of SEHRAZAT Grape Soujuk 100gr is packed with flavor, thanks to the combination of savory beef, aromatic spices, and the natural sweetness of grapes. And because it is made using only the finest quality ingredients, you can be sure that you are enjoying a healthy and nutritious snack that is free from preservatives, additives, and chemicals.
So why wait? Treat yourself to the unique and delicious flavor of SEHRAZAT Grape Soujuk 100gr today and discover why it is the perfect snack for any occasion. Order now and taste the difference for yourself!