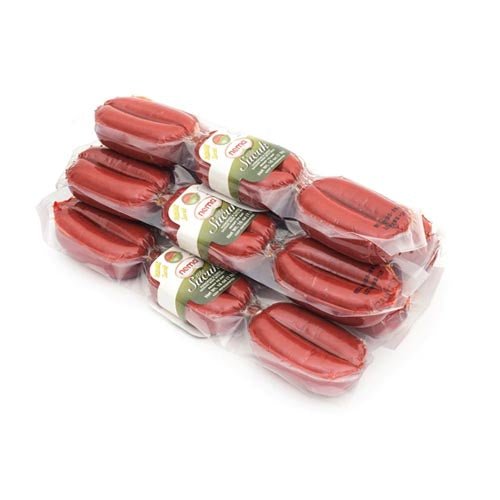 NEMA PARMAK SUCUK MILD 1LB
Original price
$11.99
-
Original price
$11.99
If you're looking for a delicious and mild-flavored sausage to add to your next charcuterie board or meal, look no further than NEMA Parmak Sucuk Mild!
Made from premium cuts of beef and infused with a delicate blend of spices, this Turkish-style sausage delivers a rich and savory flavor that's perfect for any occasion. Whether you're serving it as part of a sandwich, adding it to your favorite recipe, or simply enjoying it as a standalone snack, NEMA Parmak Sucuk Mild is sure to impress.
With its 1lb package perfectly sliced and ready to serve, this sausage is ideal for sharing with friends and family. And with its high-quality ingredients and traditional preparation methods, you can trust that you're getting a product that's not only delicious but also made with care.