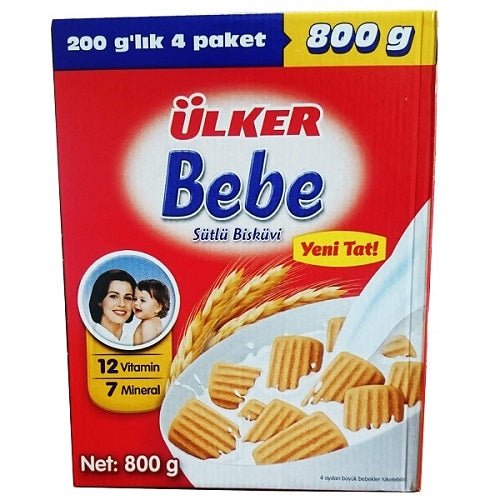 Ulker Baby Cookies 800gr
Original price
$7.79
-
Original price
$7.79
Looking for a tasty and healthy snack for your little one? Look no further than Ulker Baby Cookies! These delicious and nutritious cookies are specially formulated for babies and toddlers, providing them with the energy and nutrients they need to grow and thrive.
Made with high-quality ingredients and baked to perfection, Ulker Baby Cookies are free from artificial colors, flavors, and preservatives, ensuring that your child gets only the best. These cookies are also low in sugar and salt, making them a healthy choice for your little one.
The 800g pack size of Ulker Baby Cookies is perfect for parents looking to stock up on a healthy and delicious snack for their baby or toddler. These cookies are easy to grab and go, making them ideal for snacking on the go or packing in your child's lunchbox.
Ulker is a trusted brand known for its premium-quality snacks and treats, and Ulker Baby Cookies are no exception. With their delicious taste, high-quality ingredients, and healthy profile, these cookies are a must-have for any parent looking to give their child the best.
So why wait? Order your pack of Ulker Baby Cookies today and give your child a healthy and delicious snack they'll love!