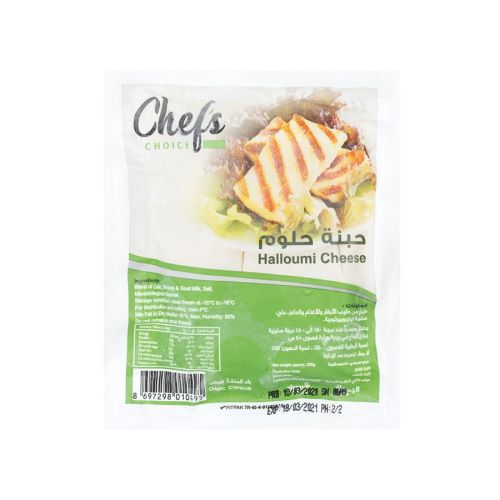 Ekici Halloumi Cheese 250gr
Original price
$5.49
-
Original price
$5.49
Ekici Halloumi Cheese 250gr
Looking for a delicious and versatile cheese that's perfect for grilling, frying, or adding to salads? Look no further than Ekici Halloumi Cheese!
Made from a blend of cow and sheep milk, this 250g block of cheese has a uniquely firm texture that makes it perfect for grilling or frying without melting. With its salty and tangy flavor, it's the perfect addition to salads, sandwiches, or even eaten on its own as a tasty snack.
Ekici Halloumi Cheese is a popular cheese in Turkish cuisine and is loved for its versatility and ability to hold up well to heat. Whether you're grilling it on skewers or frying it up for breakfast, this cheese is sure to impress.
So why wait? Order your Ekici Halloumi Cheese today and experience the delicious taste and versatility of this premium cheese for yourself. With its unbeatable quality and flavor, it's sure to become a staple in your kitchen for years to come.