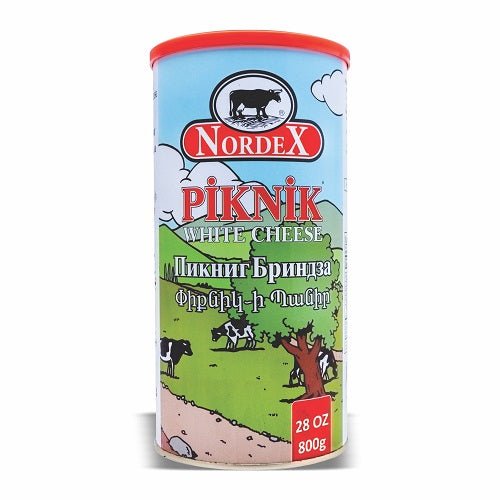 Nordex Piknik Cheese 28oz
Original price
$14.99
-
Original price
$14.99
Dairyland Nordex Piknik Cheese 28oz
Nordex Piknik Cheese - the perfect addition to your next picnic or party platter! Our delicious cheese is made with high-quality ingredients, including fresh cow's milk, giving you a savory and satisfying snack.
Nordex Piknik Cheese is a perfect blend of taste and nutrition. Each bite is a creamy and tangy combination of flavors, making it a great option for cheese lovers of all ages.
At Nordex, we believe in using only the highest quality ingredients to create our products. That's why our Piknik Cheese is made with fresh cow's milk and is free from any artificial colors or flavors.
Our cheese is easy to serve, simply slice it up and add it to your favorite crackers or fruits for a delicious and convenient snack that is perfect for sharing with friends and family. Plus, the 28oz package size ensures that you will have plenty of cheese to enjoy for days to come.
So why wait? Add Nordex Piknik Cheese to your next party platter or picnic basket and experience the perfect combination of taste and nutrition. Order now and discover why Nordex is a trusted brand among cheese lovers!