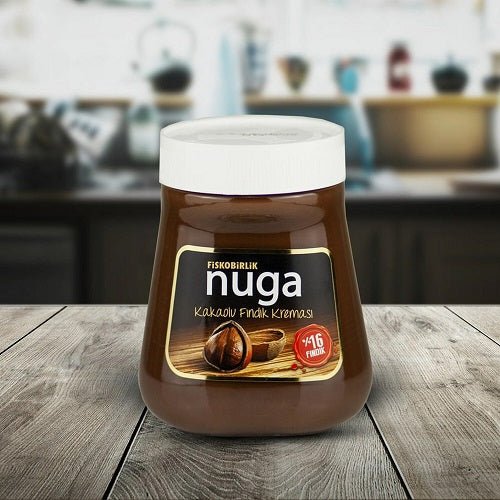 Fiskobirlik Nuga 700gr
Original price
$9.99
-
Original price
$9.99
Fiskobirlik Nuga 700gr
Looking for a delicious hazelnut spread to add some flavor to your morning toast or dessert? Look no further than Fiskobirlik Nuga 700gr! Made from the finest quality hazelnuts, this rich and creamy spread is perfect for satisfying your sweet tooth.
With a smooth and velvety texture, Fiskobirlik Nuga hazelnut spread is great for spreading on bread or using as a dip for fruit or pretzels. The large 700gr jar is perfect for sharing with friends and family or keeping on hand for when you need a quick snack.
Experience the irresistible taste of Fiskobirlik Nuga hazelnut spread today!