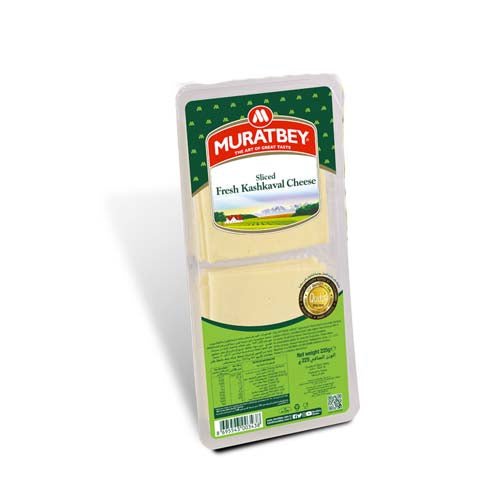 Muratbey Sliced Kashkaval 225g
Original price
$6.49
-
Original price
$6.49
Muratbey Sliced Kashkaval is a delicious and versatile cheese that's perfect for any occasion. This 225-gram package of pre-sliced cheese is perfect for those who want to save time in the kitchen without sacrificing flavor or quality.
Made with the finest ingredients and traditional preparation methods, Muratbey Sliced Kashkaval has a mild and nutty flavor that's sure to please everyone. Its firm texture also makes it perfect for adding to sandwiches, pizzas, or even grating on top of your favorite pasta dish.
One of the great things about Muratbey Sliced Kashkaval is its convenience. The pre-sliced cheese makes it easy to use in a variety of dishes, while also reducing waste and saving time.
In addition to its great taste and convenience, Muratbey Sliced Kashkaval is also a good source of protein and calcium. Made with all-natural ingredients and no additives or preservatives, you can feel good about serving this cheese to your family and friends.