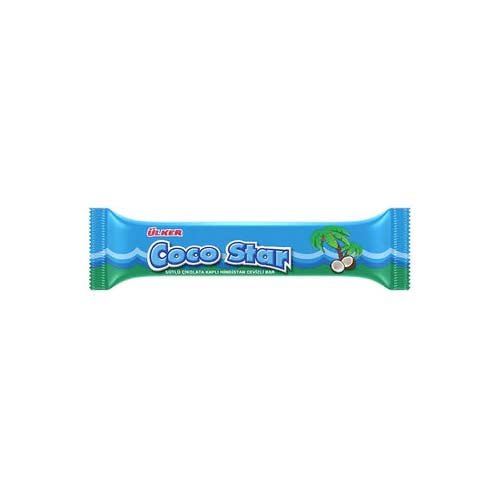 Ulker Cocostar 25gr
Original price
$0.59
-
Original price
$0.59
Ulker Cocostar 25gr
Looking for a tasty and convenient snack that's perfect for on-the-go or for a quick energy boost during the day? Look no further than Ulker Cocostar 25gr! These bite-sized coconut-flavored candies are a classic favorite that are sure to satisfy your sweet tooth.
Each pack contains individually wrapped candies that are perfect for sharing with friends and family or for enjoying all by yourself. With its high-quality ingredients and delicious taste, Ulker Cocostar 25gr is the perfect choice for any occasion.
Made with natural ingredients and without any harmful additives or preservatives, you can enjoy these candies with peace of mind. Its compact and convenient packaging makes it easy to carry with you wherever you go, so you can enjoy a sweet snack anytime, anywhere.
Whether you're looking for a sweet treat to enjoy after a meal or a tasty snack to boost your energy during the day, Ulker Cocostar 25gr is the perfect choice. Its chewy texture and sweet coconut flavor will leave you wanting more with every bite. So why wait? Treat yourself to a pack of Ulker Cocostar 25gr today and experience the delicious taste of this classic candy!