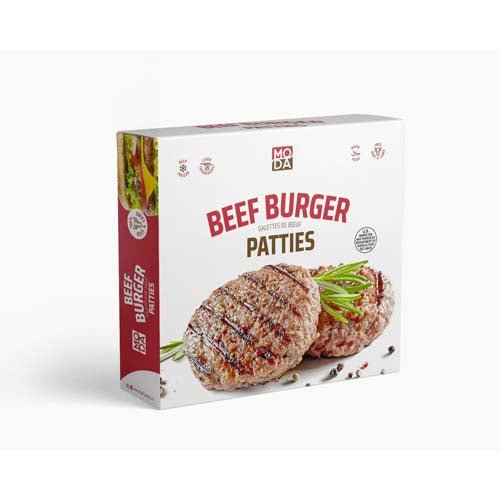 Moda Beef Burger Patties 1lb
Original price
$10.69
-
Original price
$10.69
Moda Beef Burger Patties 1lb
Satisfy your cravings for a juicy and delicious burger with Moda Beef Burger Patties, made from the finest quality beef and crafted with care to provide you with the ultimate burger experience.
These 1lb beef patties are perfect for grilling or cooking on a skillet, and they come ready to cook, so you can enjoy a fresh and delicious burger in no time. The beef is carefully selected to provide a juicy and flavorful patty that is sure to satisfy your cravings.
Whether you're a burger lover or just looking for a delicious and convenient meal option, Moda Beef Burger Patties are the perfect choice. So why wait? Fire up the grill and enjoy the delicious taste of Moda Beef Burger Patties today!