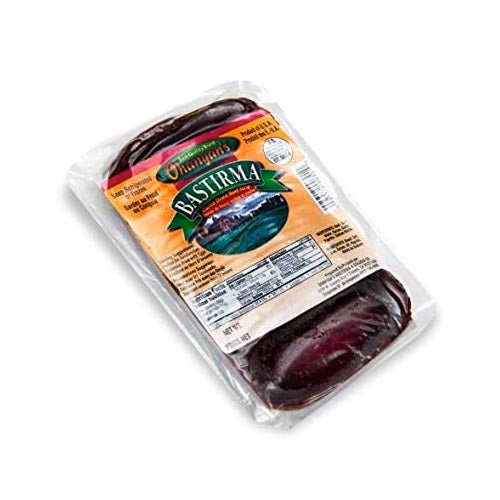 Ohanyan's Sliced Bastirma 1/2lb
Sold out
Original price
$14.99
-
Original price
$14.99
Ohanyan's Sliced Bastirma 1/2lb
Experience the authentic taste of traditional Armenian cuisine with Ohanyan's Sliced Bastirma. Made with high-quality beef and a unique blend of spices, our Bastirma is a true delicacy that will tantalize your taste buds.
Our Sliced Bastirma is made with only the finest cuts of beef, carefully sliced and seasoned with a secret blend of spices that has been passed down through generations. The result is a tender and flavorful meat that will transport you to the heart of the Mediterranean.
At Ohanyan's, we take pride in using only the freshest and highest quality ingredients to create our products. Our Sliced Bastirma is made with 100% natural beef, and is free from any artificial colors or preservatives.
Our convenient 1/2lb package size ensures that you'll have plenty of sliced Bastirma to enjoy with your family and friends. Whether you're looking to create an authentic Armenian sandwich, add a unique twist to your charcuterie board, or simply enjoy as a snack, Ohanyan's Sliced Bastirma is the perfect choice.
So why wait? Add Ohanyan's Sliced Bastirma to your shopping cart today and experience the rich and flavorful taste of traditional Armenian cuisine. Order now and discover why Ohanyan's is the go-to brand for authentic Mediterranean delicacies!