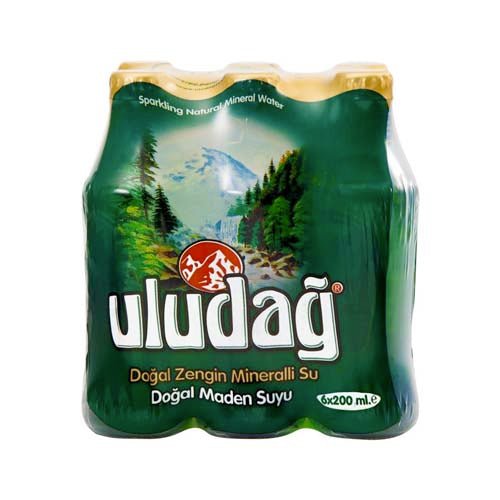 ULUDAG SADE MADEN SUYU 6X200
Original price
$3.99
-
Original price
$3.99
ULUDAG SADE MADEN SUYU 6X200
Uludag Sade Maden Suyu is a premium quality still mineral water that comes in a pack of 6 bottles, each containing 200ml of water. Sourced from the Uludag mountains in Turkey, this water is naturally filtered through layers of rocks, ensuring purity and freshness.
Uludag Sade Maden Suyu is a great way to stay hydrated and refreshed throughout the day, whether you're at home, work, or on the go. It has a clean, crisp taste that is perfect for those who prefer still water without any added flavor or carbonation.
Each bottle is made of durable plastic and is designed to fit easily in your bag or backpack. Whether you're going to the gym, traveling, or just need a quick pick-me-up, Uludag Sade Maden Suyu is the perfect choice for your hydration needs.
Experience the refreshing taste and purity of Uludag Sade Maden Suyu and enjoy the benefits of staying hydrated with this premium still mineral water.