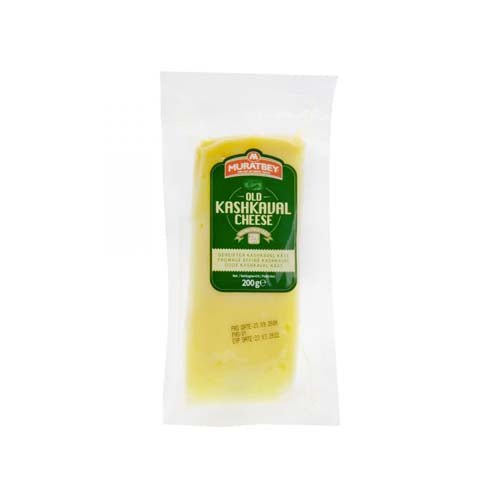 Muratbey Old Kashkaval 200gr
Sold out
Original price
$6.49
-
Original price
$6.49
Muratbey Old Kashkaval 200gr
If you're a cheese lover who enjoys bold and complex flavors, you won't want to miss out on Muratbey Old Kashkaval. This 200-gram cheese is aged to perfection using traditional methods, resulting in a product that's both delicious and distinctive.
One of the standout features of Muratbey Old Kashkaval is its intense and nutty flavor. This cheese is aged for months, allowing it to develop a rich and complex taste that's perfect for adding to a variety of dishes. Whether you're making a cheese board or grating it on top of your favorite pasta dish, this cheese is sure to impress.
In addition to its great taste, Muratbey Old Kashkaval is also a good source of protein and calcium. Made with all-natural ingredients and no additives or preservatives, you can feel good about incorporating this cheese into your diet.
So if you're a cheese connoisseur or just looking to try something new, be sure to try Muratbey Old Kashkaval. With its bold flavor, unique texture, and nutritional benefits, it's a product that's sure to become a new favorite in your kitchen.