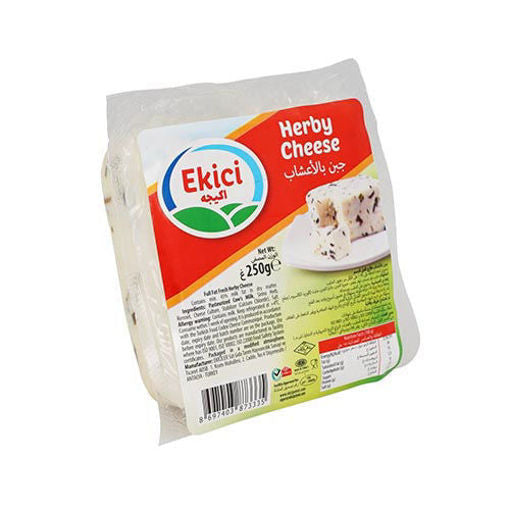 Ekici Herby Cheese 250gr
Original price
$5.29
-
Original price
$5.29
Ekici Herby Cheese 250gr
Looking for a delicious and flavorful cheese that will add a burst of herbs to any dish? Look no further than Ekici Herby Cheese!
Made from the finest Turkish milk and infused with a carefully selected blend of herbs and spices, this 250g block of cheese is bursting with flavor and sure to satisfy even the most discerning cheese connoisseur.
With its perfect balance of savory herbs and creamy cheese, Ekici Herby Cheese is the perfect addition to sandwiches, crackers, or even baked into your favorite dishes. Its unique and delicious taste is sure to impress, making it a perfect choice for any occasion.
So why wait? Order your Ekici Herby Cheese today and experience the delicious taste of this premium cheese for yourself. With its unbeatable quality and flavor, it's sure to become a staple in your kitchen for years to come.