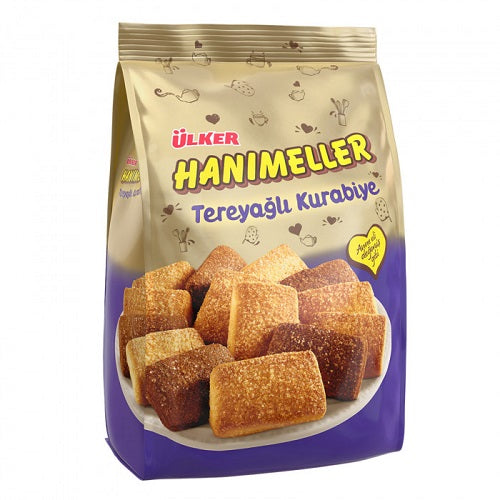 Ulker Hanimeller Butter 152gr
Sold out
Original price
$2.19
-
Original price
$2.19
Ulker Hanimeller Butter 152gr
Ulker Hanimeller Butter is a delicious and indulgent treat that is perfect for satisfying your sweet cravings. These cookies are made with the highest quality ingredients, including rich butter, to create a soft and crumbly texture that melts in your mouth. Each bite is filled with a delightful buttery flavor that will leave you wanting more.
This classic Turkish treat is perfect for enjoying with a cup of tea or coffee, as a dessert after a meal, or as a snack anytime throughout the day. The convenient and resealable packaging ensures that the cookies stay fresh and delicious for longer.
Whether you're looking for a sweet treat to share with friends and family, or simply want to indulge in a little bit of luxury, Ulker Hanimeller Butter cookies are the perfect choice. Try them today and experience the rich, buttery goodness for yourself!