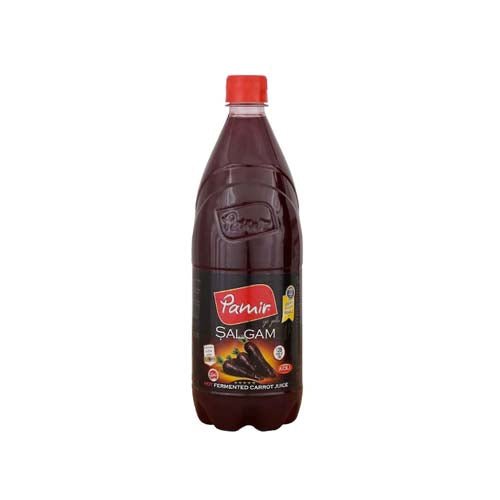 PAMIR SALGAM JUICE HOT 1LT
Original price
$2.49
-
Original price
$2.49
PAMIR SALGAM JUICE HOT 1LT
Pamir Salgam Juice Hot is a traditional Turkish beverage that is made from pickled red carrots and turnips. This spicy and tangy drink is a popular choice for those who love bold and flavorful drinks. The Pamir Salgam Juice Hot comes in a 1 liter bottle that is perfect for sharing with friends and family.
The juice is made with fresh and high-quality ingredients to ensure the best taste and quality. The red carrots and turnips are pickled with special spices to give the juice its unique flavor. The addition of hot pepper adds a spicy kick to the drink, making it perfect for those who love a little heat.
Pamir Salgam Juice Hot is a great choice to quench your thirst on a hot summer day. It is also a perfect accompaniment to your meals, especially with Turkish dishes. This beverage is a healthy alternative to soda, as it contains no artificial colors or preservatives.
Experience the authentic taste of Turkey with Pamir Salgam Juice Hot. It is a delicious and refreshing drink that will leave you wanting more.