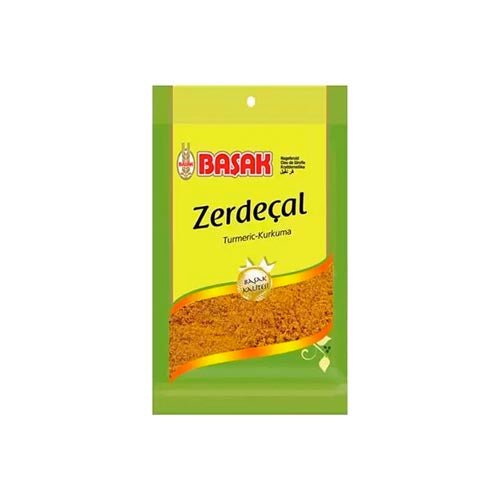 Basak Zerdecal (Turmeric) 30gr
Original price
$1.49
-
Original price
$1.49
Basak Zerdecal (Turmeric) 30gr
Add a burst of flavor and color to your dishes with Basak Zerdecal (Turmeric) 30gr. This high-quality turmeric is made from premium quality ingredients, carefully selected and processed to ensure a pure and consistent product that will elevate your dishes to the next level.
Turmeric is a versatile spice that is commonly used in many different cuisines, from Indian and Thai to Middle Eastern and Mediterranean. It has a warm, earthy flavor that pairs well with a variety of dishes, and its vibrant yellow color adds a beautiful touch to any dish.
Basak Zerdecal (Turmeric) 30gr is easy to use and perfect for both sweet and savory dishes. Add it to your marinades, rubs, and dressings to give your meats and salads an extra boost of flavor, or use it to add depth and complexity to your curries, stews, and soups.
In addition to its delicious flavor and vibrant color, turmeric is also known for its health benefits. It's a natural anti-inflammatory and antioxidant, and has been shown to improve brain function and reduce the risk of heart disease.
So why wait? Add Basak Zerdecal (Turmeric) 30gr to your spice collection today and start enjoying the delicious flavor and health benefits of this versatile spice!