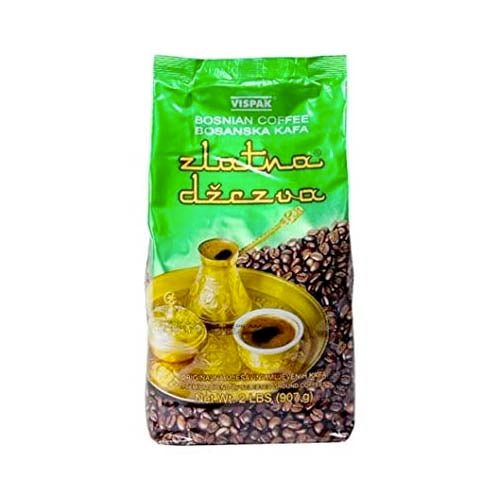 Zlatna Dzezva Coffee 907gr
Original price
$10.99
-
Original price
$10.99
Zlatna Dzezva Coffee 907gr
Indulge in the rich and authentic taste of Zlatna Dzezva Coffee in a 907g package. This premium coffee is made from the finest Arabica beans, hand-picked from the high altitudes of Central and South America. Roasted to perfection in traditional Balkan style, Zlatna Dzezva Coffee delivers a bold and aromatic flavor that will satisfy even the most discerning coffee connoisseurs.
Whether you're a coffee lover or simply looking for a high-quality coffee for your home or office, Zlatna Dzezva Coffee is the perfect choice. Each cup is a sensory delight, with a full-bodied taste and a smooth finish that lingers on your palate.
With its convenient 907g size, Zlatna Dzezva Coffee is perfect for stocking up your pantry or for use in commercial settings such as cafes and restaurants. Order now and experience the rich taste and aroma of Zlatna Dzezva Coffee for yourself!