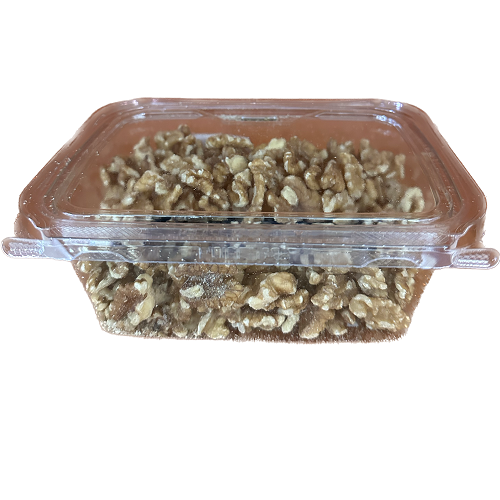 Walnut Halves & Pieces 11oz
Original price
$5.59
-
Original price
$5.59
Walnut Halves & Pieces 12oz
Looking for a delicious and nutritious snack? Try our Walnut Halves & Pieces! These high-quality walnuts are sourced from the best growers and hand-selected to ensure only the finest nuts make it into our packages.
Our walnuts are rich in antioxidants, omega-3 fatty acids, and other nutrients that support heart health, brain function, and overall well-being. They are also incredibly versatile, making them a great addition to a wide range of recipes, from salads to baked goods.
Whether you enjoy them as a snack on their own or use them to add texture and flavor to your favorite recipes, our Walnut Halves & Pieces are sure to delight your taste buds and nourish your body. Plus, with our convenient 11oz package, you can easily take them with you wherever you go!