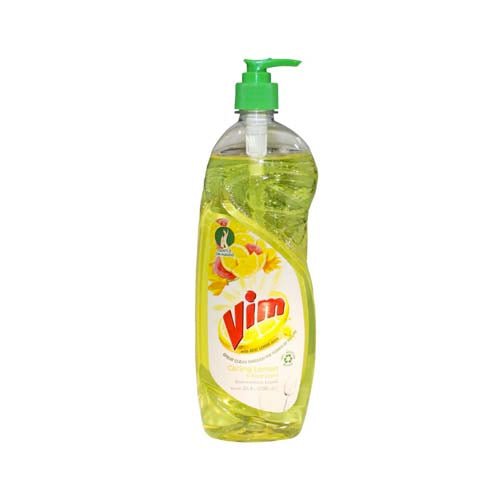 Vim Dishwashing Soap 25.4oz
Sold out
Original price
$2.99
-
Original price
$2.99
Vim Dishwashing Soap 25.4oz
Vim Dishwashing Soap is the perfect solution for keeping your dishes clean and sparkling. This powerful dish soap is designed to cut through tough grease and grime, leaving your dishes looking and feeling like new. With its advanced formula, Vim Dishwashing Soap is tough on stains but gentle on your hands, making it a must-have for any kitchen.
This 25.4oz bottle of Vim Dishwashing Soap is perfect for households of all sizes. The easy-to-use design ensures that you get the perfect amount of soap every time, so you can clean your dishes with ease. Whether you're washing a few dishes or a sink full, Vim Dishwashing Soap is up to the task.
Not only does Vim Dishwashing Soap leave your dishes clean and shiny, but it also has a fresh and invigorating scent that will leave your kitchen smelling great. So why settle for anything less? Choose Vim Dishwashing Soap for a powerful and effective cleaning solution that you can trust.