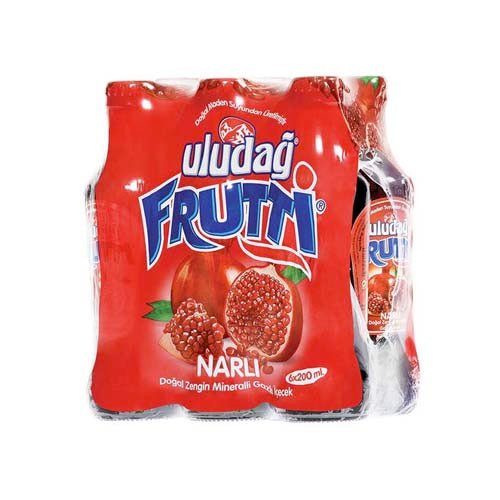 ULUDAG FRUTTI POMEGRANATE 6X200
Original price
$4.99
-
Original price
$4.99
ULUDAG FRUTTI POMEGRANATE 6X200
Experience the refreshingly tangy and sweet taste of Uludag Frutti Pomegranate. This pack of 6x200ml bottles is perfect for quenching your thirst and satisfying your cravings for a delicious fruit drink.
Each bottle of Uludag Frutti Pomegranate is made with real pomegranate juice and contains no artificial colors or preservatives. The result is a pure and natural taste that is both healthy and delicious.
With its convenient size, you can take Uludag Frutti Pomegranate with you wherever you go. Whether you're on a road trip, at work, or just lounging at home, this refreshing drink is perfect for any occasion.
Uludag Frutti Pomegranate is a great source of vitamins and antioxidants, making it a healthy and tasty alternative to other sugary drinks. It's also perfect for anyone looking for a non-alcoholic beverage option.
So, if you're looking for a tasty and healthy fruit drink that is perfect for on-the-go, Uludag Frutti Pomegranate is the perfect choice. Experience the natural goodness of pomegranate and treat your taste buds to a refreshing and delicious drink. Grab a pack of 6x200ml bottles today and enjoy the tangy and sweet flavor of Uludag Frutti Pomegranate!