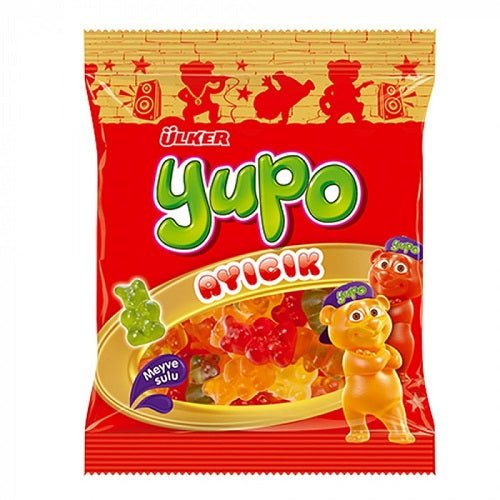 Ulker Yupo Jelly Bear 80gr
Original price
$0.99
-
Original price
$0.99
Indulge in the fruity goodness of Ulker Yupo Jelly Bear. Each bag is packed with soft and chewy jelly bears in various flavors, including strawberry, orange, lemon, and grape. The sweet and tangy taste is sure to satisfy your sweet tooth and leave you wanting more.
Made with high-quality ingredients, Ulker Yupo Jelly Bear is a delicious snack that can be enjoyed anytime, anywhere. Whether you're looking for a quick snack or a sweet treat to share with friends and family, these colorful jelly bears are perfect for any occasion.
With a convenient resealable bag, Ulker Yupo Jelly Bear is easy to store and keep fresh. Whether you're at home, in the office, or on-the-go, you can enjoy the delicious taste of these jelly bears anytime you want. Try them today and experience the fruity fun of Ulker Yupo Jelly Bear!