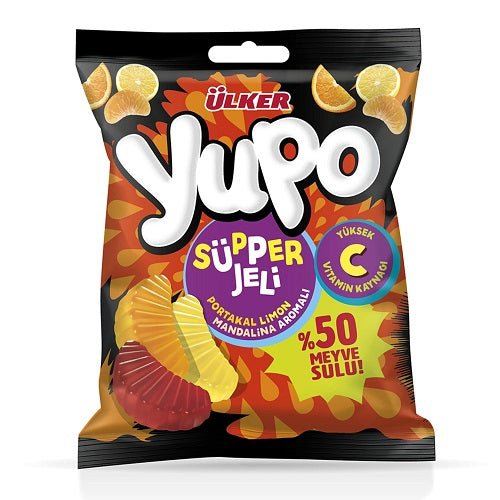 Ulker Yupo Gummy Vit. C 64gr
Original price
$0.99
-
Original price
$0.99
Indulge in the fruity and delicious Ulker Yupo Gummy Vit. C, a pack of gummies that are not only tasty but also fortified with Vitamin C. Each pack contains 64 grams of bite-sized gummy candies, perfect for snacking on the go or sharing with friends and family.
These gummies are made with high-quality ingredients and come in a variety of fruity flavors that are sure to satisfy your taste buds. The added Vitamin C provides an extra boost of nutrition to help support your immune system and keep you feeling healthy and energized.
Whether you're looking for a tasty treat or a quick boost of Vitamin C, Ulker Yupo Gummy Vit. C is the perfect choice. So why not try a pack today and experience the deliciousness for yourself!