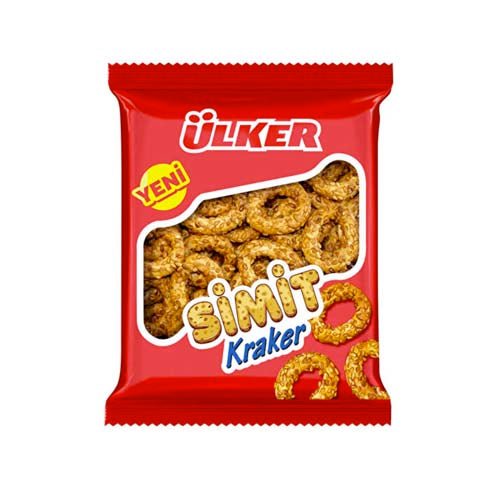 Ulker Simit Cracker 41g
Original price
$1.29
-
Original price
$1.29
Ulker Simit Cracker 41g
Experience the delicious and savory taste of Ulker Simit Cracker. Made with high-quality ingredients, including premium wheat flour, this snack is a perfect blend of crunchy texture and traditional Turkish flavor.
Each pack contains 41 grams of crispy and flavorful Ulker Simit Cracker, making it a perfect size for a quick and satisfying snack on-the-go or at work.
The unique shape and texture of Ulker Simit Cracker make it a great snack to enjoy anytime. The crispy and crunchy texture of this snack is sure to satisfy your cravings and keep you feeling satisfied.
Ulker Simit Cracker is also free from artificial flavors and preservatives, making it a natural and wholesome choice for anyone looking for a tasty and satisfying snack.
So, if you're looking for a delicious and savory snack, Ulker Simit Cracker is the perfect choice. Enjoy the traditional Turkish flavor and treat yourself to a moment of pure delight. Grab a pack today and experience the satisfying goodness of Ulker Simit Cracker!