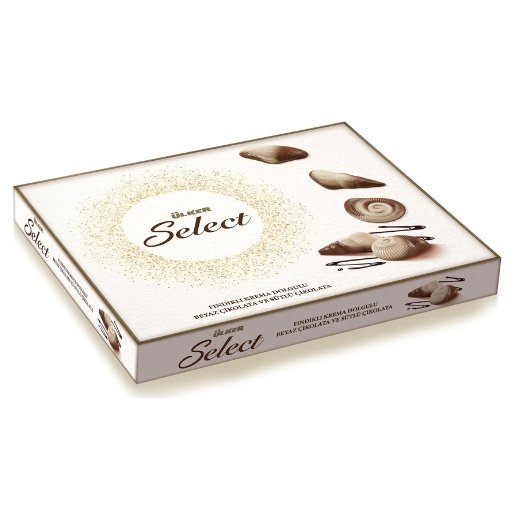 Ulker Select Chocolate 240gr
Original price
$12.49
-
Original price
$12.49
Ulker Select Chocolate 240gr
Experience the luxurious and indulgent taste of Ulker Select Chocolate. Made with the finest quality cocoa and high-quality ingredients, this chocolate is a delicious and satisfying treat for any chocolate lover.
Each pack contains 240 grams of rich and delicious Ulker Select Chocolate, making it the perfect size for sharing with friends and family or enjoying as a sweet and satisfying snack on your own.
The smooth and creamy texture of Ulker Select Chocolate melts in your mouth, delivering a decadent chocolate flavor that lingers long after the last bite.
The convenient and portable packaging of Ulker Select Chocolate also makes it easy to take this delicious treat with you wherever you go. Whether you're at work, school, or traveling, you can enjoy the indulgent taste of this chocolate anytime, anywhere.
Ulker Select Chocolate is also free from artificial flavors and preservatives, making it a natural and wholesome choice for anyone looking to indulge in a delicious treat without any guilt.
So, if you're looking for a luxurious and indulgent chocolate experience, Ulker Select Chocolate is the perfect choice. Enjoy the rich and delicious taste of high-quality cocoa and ingredients, and treat yourself to a moment of pure delight. Grab a pack today and experience the indulgent goodness of Ulker Select Chocolate!