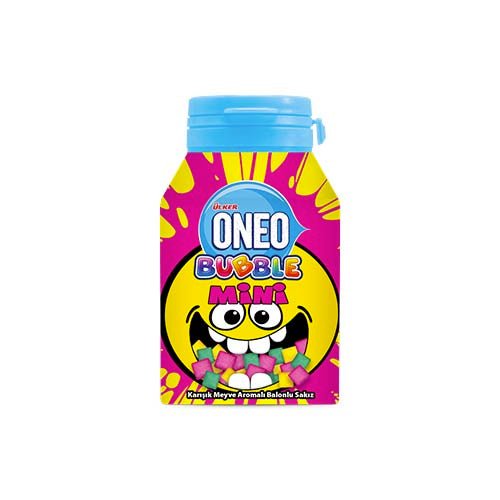 Ulker Oneo Bubble Mini Draje 60
Original price
$1.69
-
Original price
$1.69
Ulker Oneo Bubble Mini Draje 60
If you're looking for a fun and flavorful snack, Ulker Oneo Bubble Mini Draje is the perfect choice. These small and colorful candy-coated chocolates are bursting with a sweet and fruity flavor that will tantalize your taste buds.
Each pack contains 60 pieces of bite-sized candies that are perfect for sharing with friends and family. These fun and vibrant candies are sure to brighten up any occasion, whether it's a movie night, a party, or a simple snack break.
The unique bubble texture of Ulker Oneo Bubble Mini Draje adds an extra layer of fun to this delicious snack. The candy shell gives way to a soft and chewy center, creating a delightful texture that you won't be able to resist.
This candy is also perfect for those on-the-go moments, thanks to its convenient and portable packaging. Whether you're traveling, at school, or at work, you can take these candies with you and enjoy a quick and delicious pick-me-up whenever you need it.
Treat yourself to the irresistible flavor and texture of Ulker Oneo Bubble Mini Draje. So why wait? Grab a pack today and experience the fun and fruity taste of these delightful candy-coated chocolates!