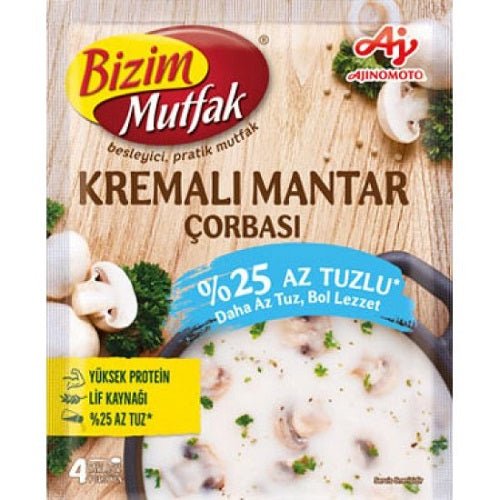 Ulker Cream of Mushroom Soup
Original price
$1.29
-
Original price
$1.29
Ulker Cream of Mushroom Soup is a delicious and hearty soup that is perfect for any mealtime. Made with high-quality ingredients, this soup is rich and creamy, with a savory mushroom flavor that will leave you feeling satisfied and satisfied.
Each can of Ulker Cream of Mushroom Soup is filled with a blend of tender mushrooms and creamy broth that is perfectly seasoned for a delicious taste. Whether you are looking for a quick lunch or a comforting dinner, this soup is the perfect choice.
This soup is easy to prepare, simply heat it up on the stove or in the microwave, and it's ready to serve. It is also a great addition to recipes such as casseroles, stews, and sauces.
With Ulker Cream of Mushroom Soup, you can enjoy the taste of homemade soup without all the fuss. It's a convenient and delicious way to warm up on a chilly day or to add flavor to your favorite recipes.