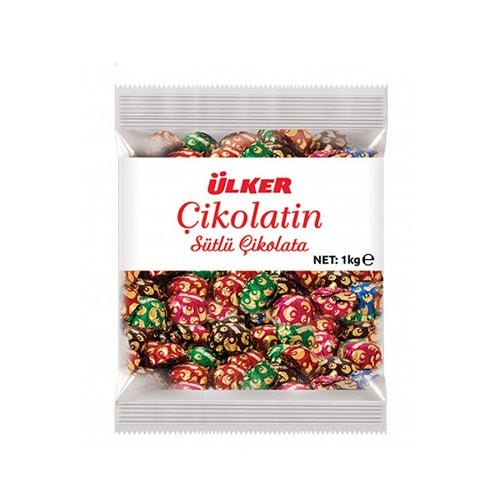 Ulker Cikolatin 1kg
Original price
$19.99
-
Original price
$19.99
Ulker Cikolatin 1kg
Looking for a high-quality, delicious chocolate powder to use in your baking or cooking? Look no further than Ulker Cikolatin 1kg! This premium chocolate powder is made from the finest cocoa beans, ensuring a rich, decadent flavor that is sure to satisfy any chocolate lover.
With its high-quality ingredients and rich chocolate flavor, Ulker Cikolatin 1kg is the perfect choice for any baking or cooking project. Use it to make rich and creamy hot chocolate, delicious chocolate cakes and desserts, or add it to your favorite recipes for an extra burst of chocolatey goodness.
Made with all-natural ingredients and without any harmful additives or preservatives, you can enjoy Ulker Cikolatin 1kg with peace of mind. Its convenient packaging makes it easy to store and use, so you can have delicious chocolate on hand whenever you need it.
Whether you're a professional chef or a home baker, Ulker Cikolatin 1kg is the perfect choice for all your chocolate needs. Its rich and decadent flavor will elevate any recipe to the next level, making it a must-have in your pantry. So why wait? Treat yourself to Ulker Cikolatin 1kg today and experience the irresistible taste of this premium chocolate powder!