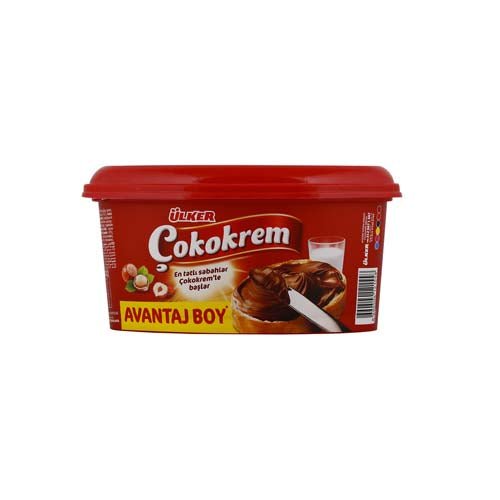 ULKER CHOCOCREAM 650GR
Original price
$7.99
-
Original price
$7.99
ULKER CHOCOCREAM  650GR
Looking for a delicious and indulgent spread to satisfy your sweet tooth? Look no further than Ulker Chococream 650gr! Made with high-quality ingredients and a rich, creamy texture, this chocolate spread is sure to become a staple in your pantry.
At 650 grams, this jar of Chococream is perfect for sharing with friends and family, or for indulging in a delicious treat anytime you want. The creamy texture and rich chocolate flavor make it perfect for spreading on toast, adding to your favorite desserts, or even eating straight out of the jar.
Ulker Chococream is made with all-natural ingredients, ensuring that you're getting the best possible flavor without any harmful additives or preservatives. With its high-quality ingredients and delicious taste, this chocolate spread is the perfect choice for any occasion.
Indulge in a jar of Ulker Chococream today and experience the rich, chocolatey flavor that only the finest ingredients can provide. Whether you're looking for a spread to add to your morning toast, or a delicious dessert topping, Chococream is the perfect choice. So why wait? Treat yourself to a jar today and enjoy the delicious taste of Ulker Chococream!