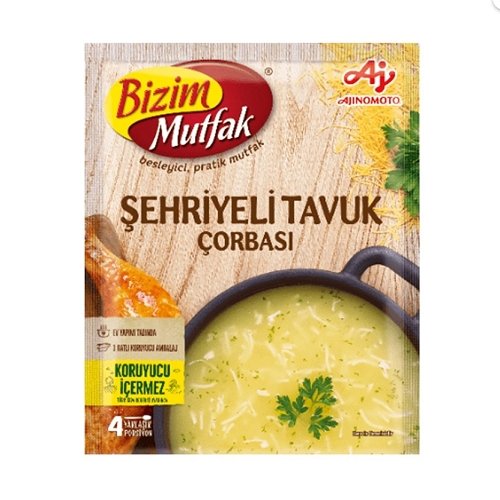 ULKER CHICKEN VERMICELLI SOUP
Original price
$1.29
-
Original price
$1.29
Looking for a comforting and delicious soup to warm you up on a cold day? Look no further than Ulker Chicken Vermicelli Soup! Made with high-quality ingredients and a blend of delicious spices, this soup is sure to satisfy your cravings.
This soup features tender chunks of chicken, soft vermicelli noodles, and a savory broth that's perfectly seasoned with herbs and spices. The result is a delicious and satisfying meal that's sure to warm you up from the inside out.
Not only does Ulker Chicken Vermicelli Soup taste great, it's also easy to prepare. Simply heat it up on the stove or in the microwave, and you'll have a delicious meal ready to enjoy in minutes.
Ulker Chicken Vermicelli Soup is made with all-natural ingredients, ensuring that you're getting the best possible flavor without any harmful additives or preservatives. Whether you're looking for a quick and easy meal or a comforting soup to enjoy on a rainy day, this soup is the perfect choice.
Indulge in a bowl of Ulker Chicken Vermicelli Soup today and experience the delicious flavor and comforting warmth that only the finest ingredients can provide. So why wait? Treat yourself to a bowl today and enjoy the delicious taste of this classic soup!