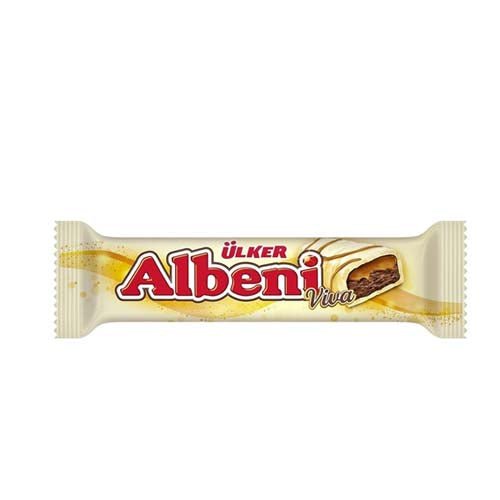 ULKER ALBENI VIVA 36GR
Original price
$0.69
-
Original price
$0.69
ULKER ALBENI VIVA 36GR
Are you looking for a tasty and indulgent snack to satisfy your sweet tooth? Look no further than ULKER ALBENI VIVA! This 36g pack of delicious chocolate-covered biscuits is perfect for a quick snack or a satisfying treat on the go.
Ulker is a trusted brand known for its premium-quality snacks and treats, and the ULKER ALBENI VIVA is no exception. Made with high-quality ingredients and baked to perfection, these biscuits are coated in a rich layer of chocolate, giving them a satisfying and indulgent taste.
The ULKER ALBENI VIVA is perfect for anyone who loves the taste of chocolate and enjoys a quick and easy snack. With its convenient pack size, it's easy to take with you on the go, whether you're traveling, at work, or simply need a quick pick-me-up.
So why wait? Order your ULKER ALBENI VIVA today and experience the delicious taste and quality of one of the best snacks on the market. Whether you're looking for a quick snack or a satisfying treat, the ULKER ALBENI VIVA is the perfect choice.