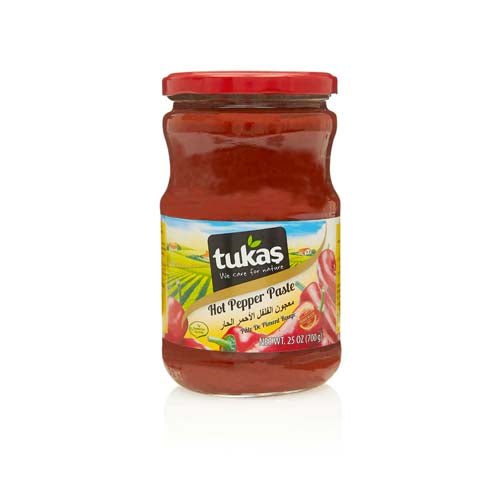 TUKAS HOT PEPPER PASTE 1650GR
Original price
$9.99
-
Original price
$9.99
TUKAS HOT PEPPER PASTE 1650GR
Tukas Hot Pepper Paste is a must-have for anyone who loves spicy food. Made with high-quality hot peppers and other natural ingredients, this 1650g jar of paste is the perfect choice for adding a little extra heat to your favorite dishes.
One of the standout features of Tukas Hot Pepper Paste is its rich and bold flavor. Whether you're using it as a marinade, sauce, or seasoning, you'll love the intense and spicy taste of this hot pepper paste. It's perfect for adding a little extra flavor to everything from soups and stews to marinades and dips.
In addition to its great taste, Tukas Hot Pepper Paste is also a healthy and nutritious choice. It's gluten-free, vegan, and contains no preservatives, so you can feel good about indulging in this delicious paste. And with its convenient 1650g jar size, it's easy to store and use whenever you need it.
So why wait? Try Tukas Hot Pepper Paste today and experience the delicious taste and healthy benefits for yourself! Whether you're a fan of spicy food or simply love bold and flavorful ingredients, this hot pepper paste is sure to impress.