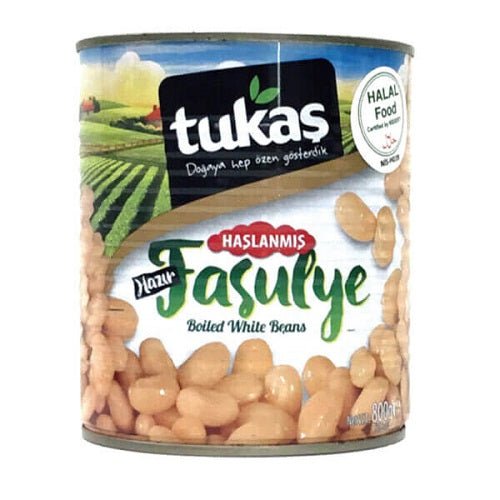 Tukas Boiled White Beans 800g
Sold out
Original price
$2.69
-
Original price
$2.69
Looking for a delicious and nutritious addition to your meals? Look no further than Tukas Boiled White Beans! Made with high-quality ingredients and bursting with flavor, this 800g can of white beans is the perfect choice for anyone looking to add some variety to their diet.
One of the standout features of Tukas Boiled White Beans is their tender and delicious texture. Whether you're using them in salads, soups, or as a side dish, you'll love the rich and satisfying taste of these white beans. Plus, they're packed with healthy nutrients like protein, fiber, and potassium, making them a great choice for anyone looking to eat well.
In addition to their great taste and health benefits, Tukas Boiled White Beans are also incredibly versatile. They can be used in a wide range of recipes and dishes, from traditional Mediterranean salads to innovative veggie burgers and snacks. And with their convenient 800g can size, you'll have plenty to work with and can store them easily in your pantry.
So why wait? Try Tukas Boiled White Beans today and experience the delicious taste and healthy benefits for yourself! Whether you're a seasoned cook or just looking to add some variety to your meals, these white beans are sure to impress.