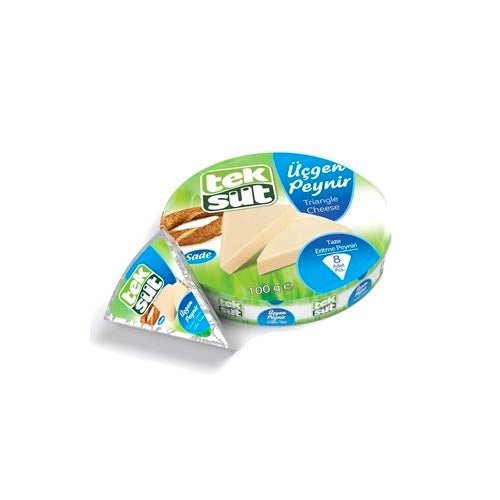 Teksut Triangle Cheese 100gr
Original price
$2.49
-
Original price
$2.49
Teksut Triangle Cheese 100gr
Looking for a tasty and versatile cheese that's perfect for snacking or cooking? Look no further than Teksut Triangle Cheese! Made with high-quality ingredients and crafted with care, this 100g block of cheese is sure to become a staple in your kitchen.
One of the key features of Teksut Triangle Cheese is its unique shape, which makes it perfect for slicing, cubing, or using in a variety of recipes. Whether you're topping your favorite salad or pasta dish, melting it into a cheesy dip, or simply enjoying it on its own, you'll love the delicious taste and texture of this cheese.
In addition to its great flavor, Teksut Triangle Cheese is also a good source of protein and calcium, making it a healthy and satisfying snack option. And with its convenient 100g size, it's easy to pack in your lunchbox or take on the go for a quick and tasty snack anytime, anywhere.
So why wait? Try Teksut Triangle Cheese today and discover why it's quickly becoming a favorite among cheese lovers everywhere. Whether you're looking for a new cooking ingredient or a delicious snack, this versatile and flavorful cheese is sure to impress!