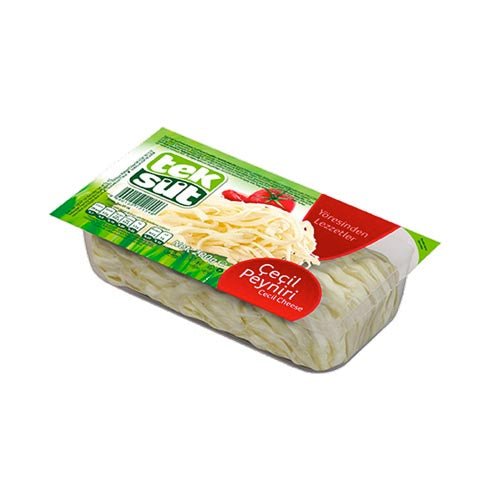 Teksut Tel Checil Cheese 200gr
Sold out
Original price
$5.49
-
Original price
$5.49
Teksut Tel Checil Cheese 200gr
Looking for a delicious and high-quality cheese to add to your favorite dishes? Look no further than Teksut Tel Checil Cheese! Made from the finest ingredients and crafted with care, this 200g block of cheese is perfect for all of your cooking and snacking needs.
One of the standout features of Teksut Tel Checil Cheese is its rich and creamy flavor. Whether you're using it to top your favorite pizza, melt it into a gooey grilled cheese sandwich, or simply enjoying it on its own, you'll love the smooth and satisfying taste of this cheese.
In addition to its delicious flavor, Teksut Tel Checil Cheese is also a great source of protein and calcium, making it a healthy addition to any diet. Plus, its convenient 200g size makes it easy to use and store, so you can always have some on hand when you need it.
Whether you're a cheese lover looking for a new favorite or simply want to add some flavor and nutrition to your meals, Teksut Tel Checil Cheese is the perfect choice. So why wait? Try it today and experience the delicious taste and health benefits for yourself!