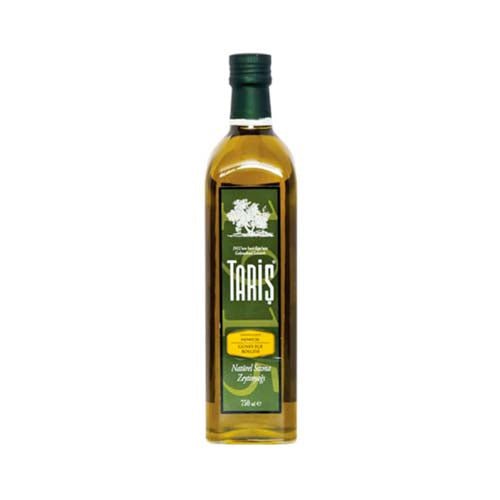 TARIS EVOO 750ml
Original price
$4.49
-
Original price
$4.49
TARIS EVOO 750ml
TARIS EVOO 750ml, the premium quality extra virgin olive oil that is sure to elevate your cooking game. Carefully crafted from 100% hand-picked olives, this EVOO is sourced from the fertile soils of Turkey to offer a unique taste that is both fruity and robust.
Not only is TARIS EVOO 750ml extra virgin, but it is also cold-pressed to ensure that its natural goodness is carefully preserved. It contains antioxidants, vitamins, and beneficial fatty acids that contribute to its numerous health benefits, making it an excellent choice for health-conscious consumers.
With its balanced taste, TARIS EVOO 750ml is ideal for enhancing your meals. Whether you use it for sautéing, baking, or drizzling, its delectable flavor and aroma are sure to take your culinary creations to the next level.
TARIS EVOO 750ml comes in an elegant bottle that's easy to pour and adds a touch of sophistication to your kitchen. It is perfect for those who use EVOO regularly and want to keep it fresh for longer. Plus, it is certified organic and non-GMO, giving you peace of mind that you are consuming a product that is both delicious and wholesome.
In conclusion, TARIS EVOO 750ml is a premium quality extra virgin olive oil that checks all the boxes when it comes to taste, health, and convenience. Treat yourself to the goodness of Turkish olives today and unlock a world of culinary possibilities.