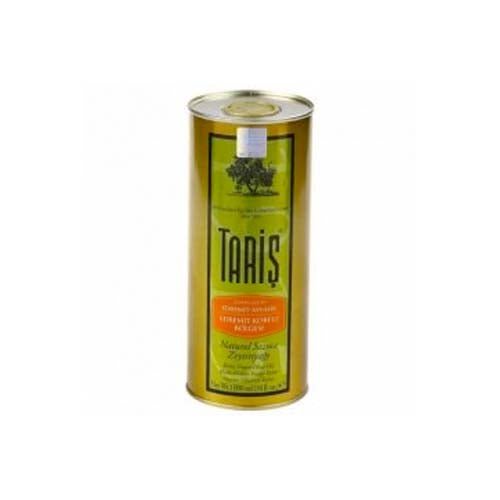 TARIS EVOO 2LT
Sold out
Original price
$25.49
-
Original price
$25.49
TARIS EVOO 2LT
TARIS EVOO 2LT, a premium quality extra-virgin olive oil that is perfect for your daily culinary needs. Made from the finest handpicked olives of the Aegean region, this oil is cold-pressed to preserve its full-bodied flavor and aroma. It is a rich source of antioxidants and healthy fats that promote heart health and enhance the overall taste of your dishes.
TARIS EVOO 2LT is the perfect choice for all your cooking needs, from salad dressings to sautéing and frying. Its well-balanced flavor profile with a peppery finish adds depth and complexity to any dish. With its convenient 2-liter bottle, you can easily incorporate it into your daily cooking routine.
Experience the difference of TARIS EVOO 2LT and elevate your cooking game to the next level.