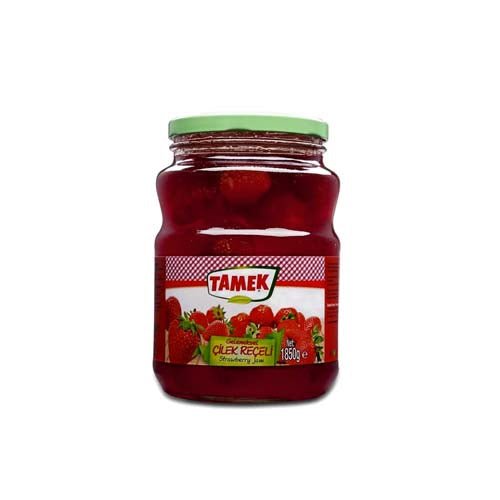 TAMEK VISNE RECELI 1850G
Original price
$15.99
-
Original price
$15.99
TAMEK VISNE RECELI 1850G
Looking for a delicious and healthy jam to add to your breakfast table? Look no further than Tamek Visne Receli. Made from carefully selected sour cherries, this jam is a perfect combination of sweet and sour. Each jar contains 1850g of this rich and flavorful jam, making it perfect for sharing with family and friends.
Tamek Visne Receli is made using only the freshest and highest quality ingredients. The sour cherries are handpicked and cooked with sugar to create a rich, sweet and tangy flavor. This jam is perfect for spreading on toast, adding to your morning oatmeal, or even using as a topping for your favorite desserts.
Not only is Tamek Visne Receli delicious, it is also a great source of vitamins and minerals. Sour cherries are loaded with antioxidants and vitamin C, which can help boost your immune system and promote overall health and wellness.
So why wait? Add Tamek Visne Receli to your pantry today and start enjoying the sweet and tangy flavor of this delicious jam!