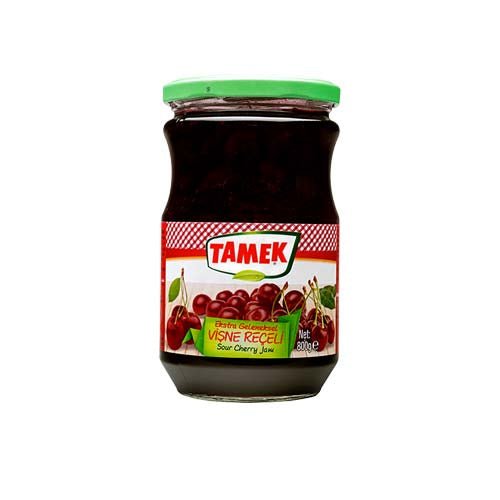 TAMEK SOUR CHERRY JAM 800GR GLASS
Original price
$7.89
-
Original price
$7.89
TAMEK SOUR CHERRY JAM 800GR GLASS
Looking for a rich and fruity jam that will add a touch of sweetness to your breakfast or dessert? Try Tamek Sour Cherry Jam! Made from the freshest and highest quality sour cherries, this jam is packed with natural flavors and nutrients that will give you a boost of energy and vitality.
Each jar contains 800 grams of delicious sour cherry jam, which is perfect for spreading on toast, pancakes, waffles, or croissants. You can also use it as a topping for ice cream or yogurt, or add it to your favorite recipes for a touch of fruity sweetness.
Tamek Sour Cherry Jam is made using traditional recipes and methods that have been passed down through generations, so you can be sure you're getting an authentic and delicious product. Plus, it's packaged in a convenient glass jar that keeps the jam fresh and flavorful for longer.
So why wait? Treat yourself to a jar of Tamek Sour Cherry Jam today and enjoy the delicious taste of fresh, all-natural cherries in every bite!