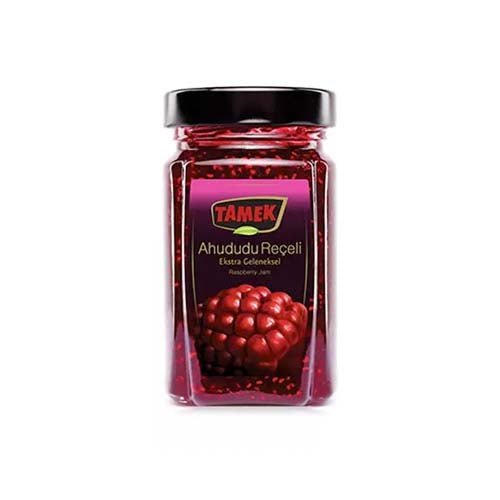 TAMEK RASPBERRY JAM 380GR GLASS
Original price
$4.99
-
Original price
$4.99
TAMEK RASPBERRY JAM 380GR GLASS
TAMEK Raspberry Jam is a delicious and natural spread made from fresh and juicy raspberries. Made with the highest quality ingredients, this jam is perfect for those who love the sweet and tangy flavor of raspberries. With no artificial colors or preservatives, you can feel good about adding this jam to your favorite breakfast, snack or dessert.
Each jar of TAMEK Raspberry Jam contains 380 grams of carefully selected raspberries that have been cooked and mixed with just the right amount of sugar to create a perfect balance of sweet and tart flavors. This jam is also a great source of antioxidants, vitamins, and minerals.
Spread this raspberry jam on your favorite toast, bagels, or croissants for a flavorful and energizing breakfast. You can also use it as a topping for pancakes, waffles, or ice cream. With its irresistible taste and smooth texture, TAMEK Raspberry Jam is sure to become a favorite among your family and friends.